Welcome to Calgary Vision Therapy
There's more to sight than 20/20 vision.
Vision therapy is among our core focuses at Eye Live, as it can help address numerous vision concerns that traditional strategies, like lenses and medications, might not be able to help with.
In partnership with our sister practice, Calgary Vision Therapy, we can help address potential issues like amblyopia, strabismus, learning-related vision problems, eye tracking dysfunctions, convergence insufficiency, attention deficit disorders, visual perceptual delays, and traumatic brain injury-related vision problems for patients of all ages.
My child had their eyes tested already, and they were told they had 20/20 sight. Why would more testing be needed? Find answers to this question here and learn about the 20/20 Myth (what 20/20 really means).
To start, please contact our team at Calgary Vision Therapy to book an appointment. Let us help you and your family unlock your vision's potential today.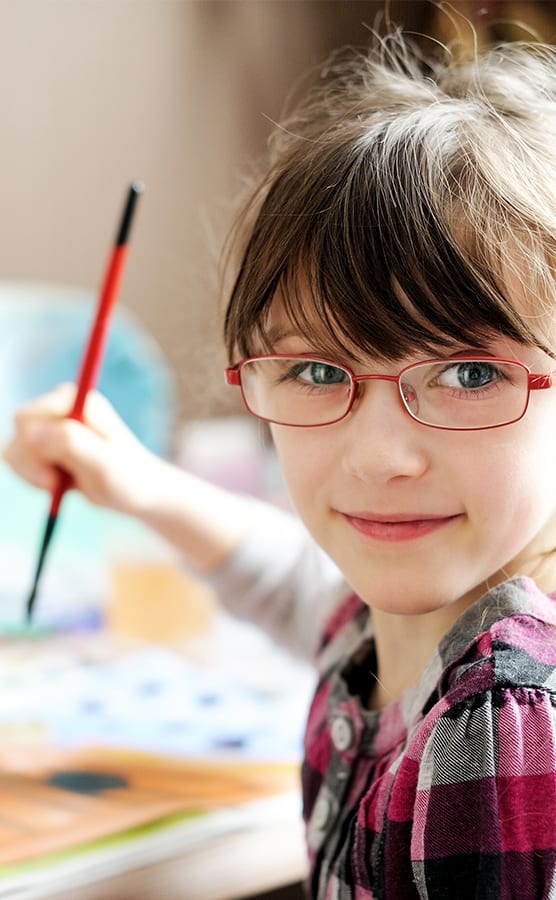 What Is Vision Therapy?
Vision therapy is a treatment program designed to help support your visual skills. This program can be personalized to your needs and is suitable for all ages.
Once we establish that vision therapy is a suitable strategy, we'll work with you or your loved one to build a treatment plan combining both office visits and in-home activities to help support numerous visual skills.
Is Vision Therapy for Adults & Kids?
Absolutely!
Vision therapy can be a suitable treatment for patients of all ages. For children, we typically address learning-related vision problems associated with performance concerns at school or while playing sports.Vision therapy can also help address vision concerns in adults caused by traumatic brain injuries (TBIs). We personalize the program based on the issue and what may have caused it.
How Does Vision Therapy Work?
Success in vision therapy can come down to the quality of care you receive and the level of commitment you or your loved one has in the program.
At Eye Live, we aren't just recommending a few types of eye exercises to perform at home—we're guiding you with weekly in-office sessions with your vision therapist at Calgary Vision Therapy—specifically, time progress evaluations with Dr. Neufeld and benchmarks to help you develop or rehabilitate your visual skills.
However, because every program is unique, we recommend contacting Calgary Vision Therapy to begin scheduling the evaluation process so we can determine what may be causing your visual issues and what we can do to help.
The Neuro-Optometry Eye Exam
A neuro-optometry eye exam is where we dive into the relationship between your eyes and brain—it involves a complete assessment of the ability to see and how the brain might affect it.
It can be especially helpful for kids who are having difficulty with reading or learning and for folks who have visual difficulties but don't have an existing eye disease. Neuro-optometry exams go beyond the standard comprehensive eye exam by really focusing on visual skills and how to support them.
Developing Your Program
After your exam, we can develop a personalized vision therapy program with a combination of techniques and guided exercises to help you or your loved ones reach their goals. Depending on the extent of the issue, eye exercises can be performed in our office or at home.
Some of the eye exercises and strategies we recommend include:
Therapeutic lenses
Prisms
Structured developmental activities
We may adjust our approach during the program, and we'll always be here to help if you have any questions or concerns.
What Issues Can Vision Therapy Address?
Vision therapy can help with a range of vision-related concerns, depending on what is causing the issue, including but not limited to:
Learning-related vision problems
Eye tracking dysfunctions
Visual problems masquerading as ADHD
Binocular dysfunction
Double vision
Amblyopia and strabismus
Headaches
Eye strain
Contact Calgary Vision Therapy Today
If you're wondering whether vision therapy is right for you or your family, please get in touch with the team at Calgary Vision Therapy. Once they walk you through the process, our team can help manage the program and start your journey toward clear, confident vision.
If you have any questions, please don't hesitate to contact us!
Visit Our Location
Find us in Auburn Bay Station, near the Auburn Bay Co-op and next to The Brow Studio. We serve patients across SE Calgary, including Seton, Mahogany, Cranston, Copperfield, McKenzie Lake, McKenzie Towne, and New Brighton. We direct bill 3rd party insurance companies for your eye exam, prescription eyeglasses, and contact lenses for your convenience.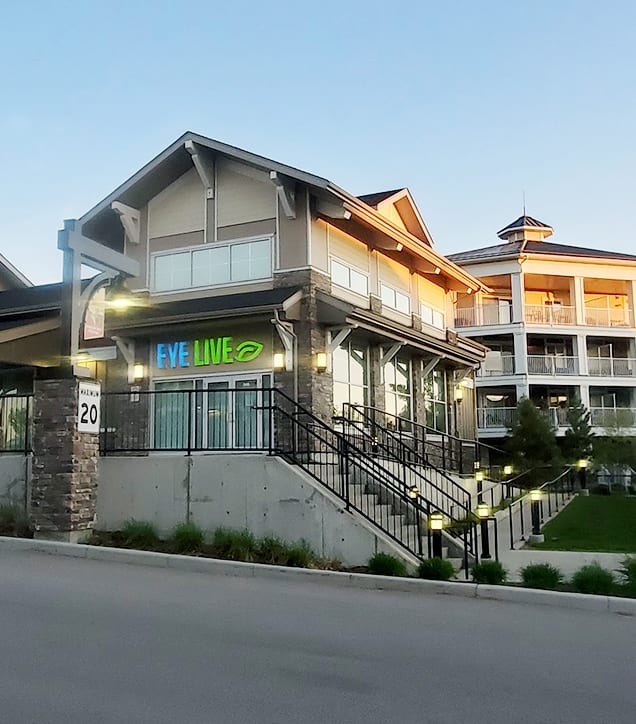 Our Address
#346, 100 Auburn Meadows Dr. SE

Calgary

,

AB

T3M 2G5
Hours of Operation
Monday

:

Closed

Tuesday

:

12:00 PM

–

8:00 PM

Wednesday

:

9:00 AM

–

5:00 PM

Thursday

:

9:00 AM

–

5:00 PM

Friday

:

9:00 AM

–

5:00 PM

Saturday

:

9:00 AM

–

5:00 PM

Sunday

:

Closed
*We are closed the 1st and 5th Saturday of each month.
**We are closed for all statutory holidays.
Book Appointment
Eyewear For The Entire Family