Clear, Comfortable Vision
Contact lenses give you the option to go glasses-free for sports, fashion, or just because you want to. With education and support, even kids can wear contacts safely.
If you've ever been curious about contact lenses, we can help you explore your options. Our experienced team offers professional fittings, all the training you need to insert and remove your lenses with ease, and a variety of lens types to suit many prescriptions and lifestyles.
Getting started with contact lenses is easy—book your fitting today!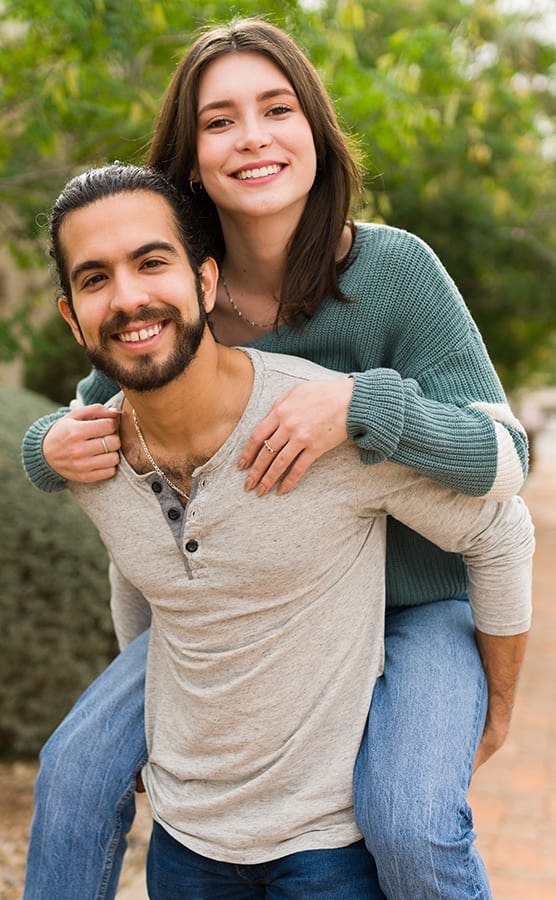 Finding Your Fit
A contact lens prescription differs from your regular eyewear prescription. After all, contact lenses sit directly on the cornea.
When you book a contact lens exam, we will evaluate your overall eye health to determine which lenses are best for your eyes. We'll take some measurements so we get the sizing right too. During the exam, we'll discuss your lifestyle, vision needs, and your expectations from contact lens wear.
Maybe you're someone who only wants to wear contact lenses on special occasions. Or perhaps you're a busy parent with a jam-packed bedtime routine who doesn't have the time to clean and put away the same pair of lenses every night.
No matter your situation, we'll take the time to listen to your needs and find the right lens fit for you. Book your contact lens exam now.
Caring for Contacts
Contact lenses sit directly on the cornea, so you'll need to follow your optometrist's instructions carefully. Serious infections can be associated with contact lens wear, so hygiene is of the utmost importance.
Kids and teens looking for easier lens care may prefer disposable soft contact lenses. These lenses are worn once, so there are no extra steps to disinfect or store the lenses.
Contact lens wearers of all ages can prevent infections by doing the following:
Remove your lenses before you go to sleep.
Book annual, comprehensive eye exams to monitor how your eyes are adjusting to your lenses.
Don't shower, use a hot tub, or go swimming while wearing contact lenses.
Replace and care for your lenses by following your optometrist's instructions.
If you have lenses that need to be cleaned, only use the recommended contact lens solution—never tap water.
Wash your hands with soap and water and dry them thoroughly before inserting or removing lenses.
Exams Are Essential
If you experience any discomfort while wearing your contacts, don't wait until your exam time comes up on the calendar.
Many people who experience discomfort give up on wearing lenses without looking for an alternative option. Dry eye is a common reason for people to go back to glasses. But we can help you find another style of lens or a dry eye treatment to keep you wearing contacts comfortably.
Regular exams are also important for keeping your prescription up-to-date and your vision sharp. If you have a current prescription and just need a refill, you can order your contact lenses online or come in and see us!
Our Brands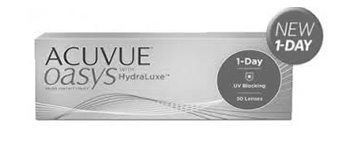 Acuvue Oasys 1 Day
Tired or heavy eyes and challenging environments are the number 1 complaints users have with contact lenses. Acuvue's innovative HydraLuxe™ with tear like properties keep your eyes moisturized all day, leaving you feeling comfortable and able to focus. Performance and excellent vision give patients the peace of mind they need in a disposable lens.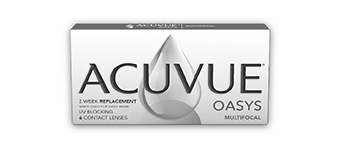 ACUVUE OASYS MULTIFOCAL
ACUVUE® OASYS® MULTIFOCAL contact lenses feature a unique optical technology that allows you to see clearly at all distances so you will no longer have to stretch your arm out to read your phone. ACUVUE® OASYS® MULTIFOCAL contacts also offer one of the highest levels of UV protection in a reusable contact lens.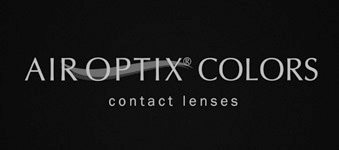 Air Optix Colors
AIR OPTIX COLORS offers a wide variety of colors, from subtle to vibrant effects. You will enjoy the stunning colors while feeling comfortable with their smooth surface technology. Every pair is breathable, which allows for healthy-looking eyes, whether with or without vision correction.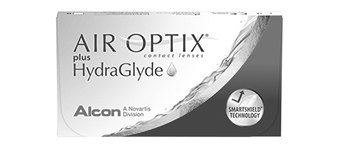 AIR OPTIX plus HydraGlyde
AIR OPTIX® plus HydraGlyde ® contact lenses bring together two advanced technologies designed to provide longer-lasting lens surface moisture‡ and deposit protection.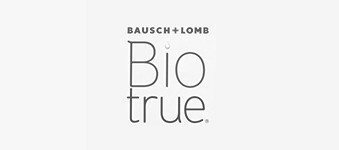 BioTrue Dailies
Inspired by the natural biology of the eye, BioTrue offers patients all day comfort and crisp, clear vision. Using the natural moisture levels of the eye and designed to mimic your own tear's hydration on the surface of the lens, BioTrue Dailies have a 91% satisfaction rate with patients. Of course, High Definition Optics and UV protection come standard.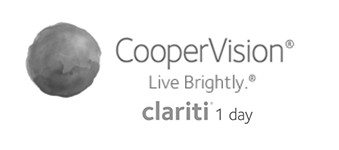 Clariti 1-Day
All Clariti 1-Day lenses feature high water content — a key feature for comfort. AquaGen™ technology makes it possible. The AquaGen™ process creates a lens that naturally attracts and binds water molecules to the lens surface, so your eyes can stay moist and comfortable throughout your day.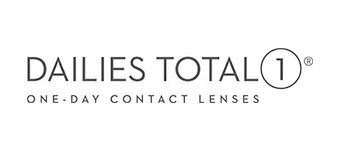 Dailies Total 1
Excellent comfort until the end of the day with breathable construction. This lens is designed to provide a surface that's over 80% water, mimicking the same as the surface of your eye. Dailies Total 1 provide a new era in daily disposables.

MiSight
The MiSight® 1 day lens is clinically proven to slow the progression of myopia when initially prescribed for children 8-12 years old*.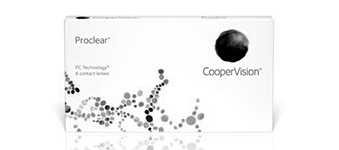 PROCLEAR FAMILY
Our Proclear family of lenses has grown. Introducing our latest innovative lens, Proclear 1 day multifocal for your presbyopic patients. As the original PC hydrogel contact lens, the Proclear Family of lenses have been using biocompatible technology to deliver excellent health and comfort for over a decade. And with sphere, toric and multifocal lens designs available, Proclear can address virtually every common vision condition.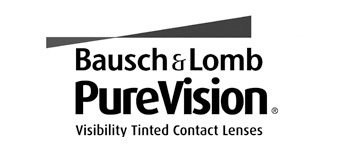 PureVision Family of Lenses
Bausch + Lomb PureVision contact lenses are made using AerGel material. Unique to PureVision, this material offers outstanding comfort and health, and you will be able to experience life with visual clarity and a level of comfort that your lifestyle may demand. These lenses allow natural levels of oxygen to reach your eyes, and you can be assured your eyes will feel comfortable all day long and well into the night. The PureVision Family includes PureVision, PureVision 2, PureVision Toric, and PureVision Multifocal.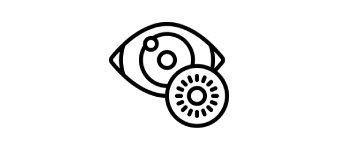 Rigid Gas Permeable
Rigid gas permeable (RGP) lenses are hard contact lenses made of silicone-containing compounds that allow oxygen to pass through the lens material to the eye.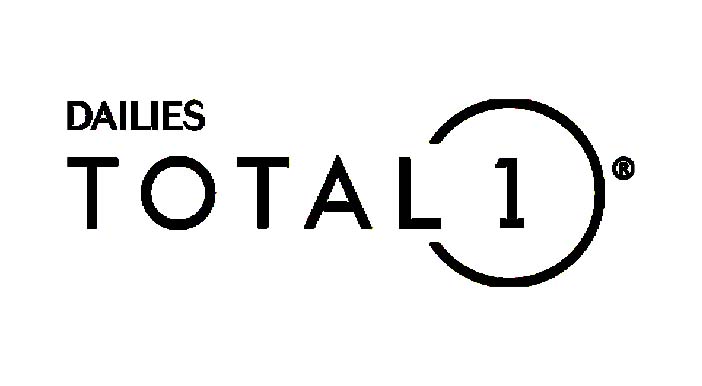 Total1 Multifocal
Total1 Multifocal contacts are designed for seamless vision correction, so you can see up close, far, and everything in between. The innovative technology supports your eye's natural focus, so you can experience sharp vision without pauses. With a silicone hydrogel core for enhanced breathability and improved moisture, you can experience all-day vision support with the convenience of a daily disposable lens.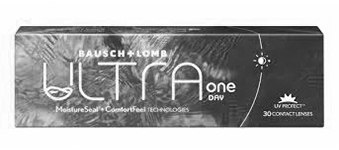 ULTRA 1 DAY
Ultra 1-Day contact lenses feature a next generation contact lens material with Advanced MoistureSeal Technology to deliver a highly wettable surface and excellent breathability for healthy lens wear. B&L's ComfortFeel Technology delivers outstanding comfort for a full 16 hours of lens wear and supports a stable and healthy ocular environment.
Visit Our Location
Find us in Auburn Bay Station, near the Auburn Bay Co-op and next to The Brow Studio. We serve patients across SE Calgary, including Seton, Mahogany, Cranston, Copperfield, McKenzie Lake, McKenzie Towne, and New Brighton. We direct bill 3rd party insurance companies for your eye exam, prescription eyeglasses, and contact lenses for your convenience.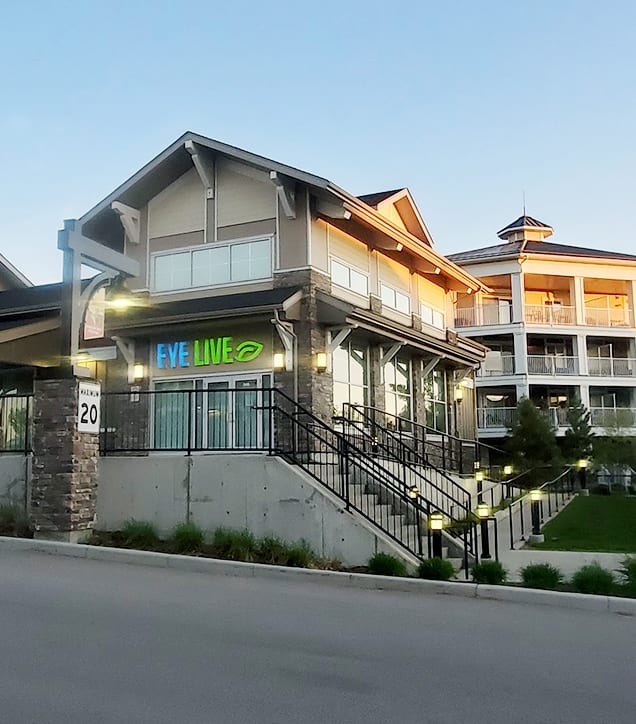 Our Address
#346, 100 Auburn Meadows Dr. SE

Calgary

,

AB

T3M 2G5
Hours of Operation
Monday

:

Closed

Tuesday

:

12:00 PM

–

8:00 PM

Wednesday

:

9:00 AM

–

5:00 PM

Thursday

:

9:00 AM

–

5:00 PM

Friday

:

9:00 AM

–

5:00 PM

Saturday

:

9:00 AM

–

5:00 PM

Sunday

:

Closed
*We are closed the 1st and 5th Saturday of each month.
**We are closed for all statutory holidays.
Book Appointment
Eyewear For The Entire Family